When it comes to Halloween candy I am firmly biased towards all forms of chocolate, so candy corn is not something I have ever been drawn to. I don't think I gave much thought as to where the name came from, until recently seeing a posting similar to this one: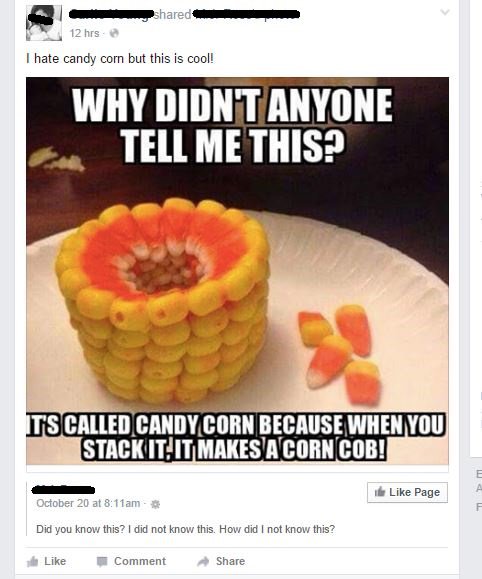 I couldn't believe I'd never noticed that before. Even if you don't like it either, I hope you'll enjoy this Minnesota puzzle that I first featured several years ago:
HHX: Time for Candy Corn!
Tomorrow we'll ...